OUR STORY
A LOOK AT TWO'S COMPANY HISTORY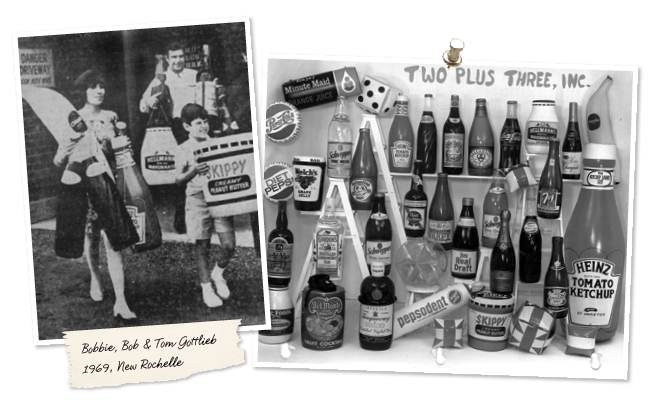 TWO'S COMPANY IS AN AUTHENTIC AMERICAN STORY.
At the heart of it all, Two's Company is about family.  
In 1969, husband and wife Bob and Bobbie Gottlieb started Two's Company with a purpose and a dream — to earn a better living in order to send their three young boys to college.  So, in the age of Pop Art, they began selling giant inflatable replicas of iconic food products out of their home. What were originally intended as point-of-purchase displays, they reimagined as funky decor.  It was an instant hit, and their innovative thinking has never stopped.
For over fifty years our products have been a mainstay in stores around the world.  You probably have a bunch in your home but may not even know it!
And we've decided it's high time we bring our products directly from our family to yours.
Our passion project is not a side hustle.  It's our whole hustle.
We love to make things that make people happy.  Simple as that. 
We are passionate, creative, industrious, invested, optimistic. 
We stay curious, innovative, conscientious, and 
inspired
.  
W
e travel down local 
streets and around the world.  We connect through conversation.  
We listen.  We observe.  We dream.  We go on adventures.  We take chances.  We keep it fresh. We live life and bring it all to the table.
Now, having said that, it's time for you to start shopping. Make every day a Two's Day.
CELEBRATING 50 YEARS OF STYLE, PASSION & FAMILY